Marquee Heaters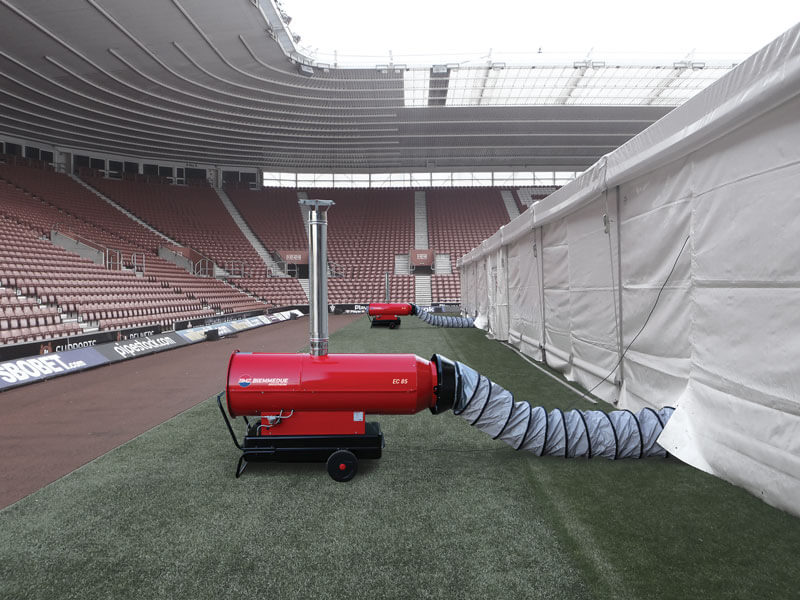 The Arcotherm EC range of indirect diesel heaters are perfect for heating marquees. We have a great range of Arcotherm EC indirect fired diesel marquee heaters available, so whether you have a marquee for a family party, or you're in the events industry and have a marquee for a large event, we have the ideal marquee heater for your needs.
Indirect diesel heaters remove any harmful fumes produced during the combustion process, so only safe & clean warm air is used to heat the marquee. This is vital for the health and well-being of guests in such an enclosed space, as well as for health and safety credentials at a large organised event.
The EC range of marquee heaters are safe, reliable and robust. These indirect fired diesel heaters are capable of heating your marquee to a comfortable temperature quickly and safely.