Marquee Heaters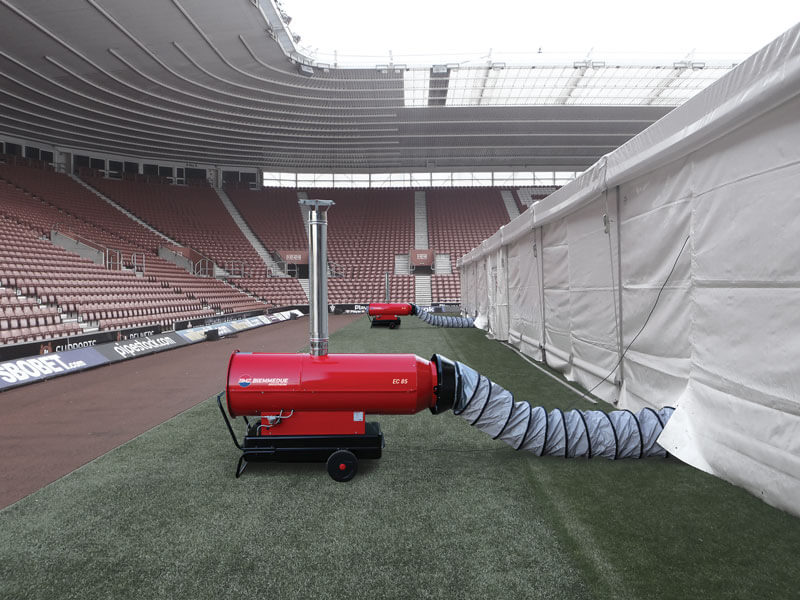 Indirect fired diesel heaters are perfect marquee heaters. We have units available in a range of sizes. We also stock some of the industry's best brands, including Master, Arcotherm, and Thermobile. So, if you have a tent for a family party, or you're in the events industry hosting large events, we can help. We have the ideal equipment for you.
You place marquee heaters outside the space you are heating. As they burn fuel, the fumes produced exhaust outside via a flue, in a safe way. The clean, warm air blows into the area via ducting, controlling the climate. The way indirect heaters work is vital for the health and well-being of guests in such an enclosed space. It also abides by the health and safety credentials at a large organised event.
Our indirect fired heaters are safe, reliable, and robust. They heat your marquee to a comfortable temperature in minutes. We have heaters available on their own, and we also have a range of marquee heater packages. Our packages include everything you need for heating a marquee. They come with flue kits, ducting, and free delivery!
Do you need more information on our range of equipment and advice on which unit would be best for your marquee? Contact our heater experts via online live chat or telephone.