Buy an Air Con Unit in Lyme Regis | Great prices. Fast delivery.
Whether you are looking for an air con unit or evaporative cooler for your home or business, we can supply a suitable model in Lyme Regis with fast delivery! Our range includes units from top brands like Broughton, Delonghi, Igenix, Fral & Master. These machines come with full manufacturers warranties, and we offer great prices – we even do price matching! Take a look at our range online and order via our website or telephone.
What Lyme Regis Air Conditioner Customers Say About Us: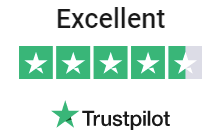 Rated Excellent for
Air Conditioners in Lyme Regis
Good nights rest
Cooled the room down in around 30 minutes and helped me get a good nights rest, woth every penny.
Charlie Lauder
Would Purchase Again
Would definitely purchase again when our future builds are complete, fantastic piece of equipment, arrived exactly as per the specifications
Michelle Bridge
Thanks
Thanks for the prompt delivery of the unit to Lyme Regis on such short notice, would definitely use again
Timothy Amena