Portable Air Con Units in Earley | Top brands. Great prices.
Looking to buy an air con unit in Earley? We have a great selection of air conditioners available to buy online with fast delivery to Earley! Our range includes portable and wall mounted air con units in a wide range of sizes, from top brands like Delonghi, Fral, Igenix, Olimipia Splendid & Powrmatic. Our prices offer great value and we even price match! Take a look at our website and order your air con unit online or over the phone with our sales team. Need any advice? Contact our sales team via live chat or telephone!
What Earley Air Conditioner Customers Say About Us: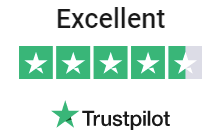 Rated Excellent for
Air Conditioners in Earley
Igenix Smart Air
I bought myself the portable Igenix smart air conditioner, the remote control is great as I can control from my desk
Hafsa Amin
Woods Air con 3.5kW
I got this for my parents new bungalow in Earley. They seem really comfortable and are able to change the settings on it with no trouble. Pleased I bought this.
Jane Willow
Modern
Sleek and modern piece of equipment for around the house - the remote function is very handy also to keep the house at the temperature we desire
Autumn Moran