Portable Air Conditioners in Cockermouth | Top brands. Great prices.
Looking to buy an air con unit in Cockermouth? We have a great selection of air conditioners available to buy online with fast delivery to Cockermouth! Our range includes portable and wall mounted air con units in a wide range of sizes, from top brands like Delonghi, Fral, Igenix, Olimipia Splendid & Powrmatic. Our prices offer great value and we even price match! Take a look at our website and order your air con unit online or over the phone with our sales team. Need any advice? Contact our sales team via live chat or telephone!
What Cockermouth Air Conditioner Customers Say About Us: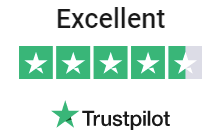 Rated Excellent for
Air Conditioners in Cockermouth
Impressed
Thanks for the swift delivery to Cockermouth - great bit of kit, sent my pals to get their own after being impressed with the unit
Jimmy Lock
Thank you
Ordered this silent air conditioning unit for my mother, she is delighted with it, it isn't too large and therefore out of her way, quiet and keeping her cool
Mr Clarkson
Silent Air Con
Was told this was the best air con on the market fo producing no noise and wasn't disappointed. I forget that it's on half of the time. Would recommend.
Mia Orson