Portable Air Conditioning Units in Luton | Top brands. Great prices.
If you want to buy an air conditioning unit in Luton, we can help! National Heater Shops offers a wide range of air con units for domestic, commercial & industrial use. Whether you need a small portable air conditioner for home or office use, a large water-cooled split air conditioner for a workshop or gymnasium, or a wall mounted air con unit for a bar, restaurant or hotel, we can supply a suitable machine. Order online or over the phone for fast delivery to Luton!
What Luton Air Conditioner Customers Say About Us: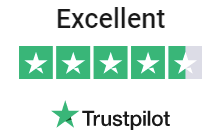 Rated Excellent for
Air Conditioners in Luton
2 IN 1
After researching the different models I went for the Pinguino. It has air conditioning & dehumidification so two in one. Able to adapt to most settings. Found it incredibly useful.
Mark Simpson
Conservatory Chilling
After buying the blizzard portable heater I can now sit in my conservatory in the sunshine nice and cool
Prisha Proctor
Great
Our office was overheating due to the amount of equipment and therefore we ordered this, it is great, many happy employees now
George Tule