About Arcotherm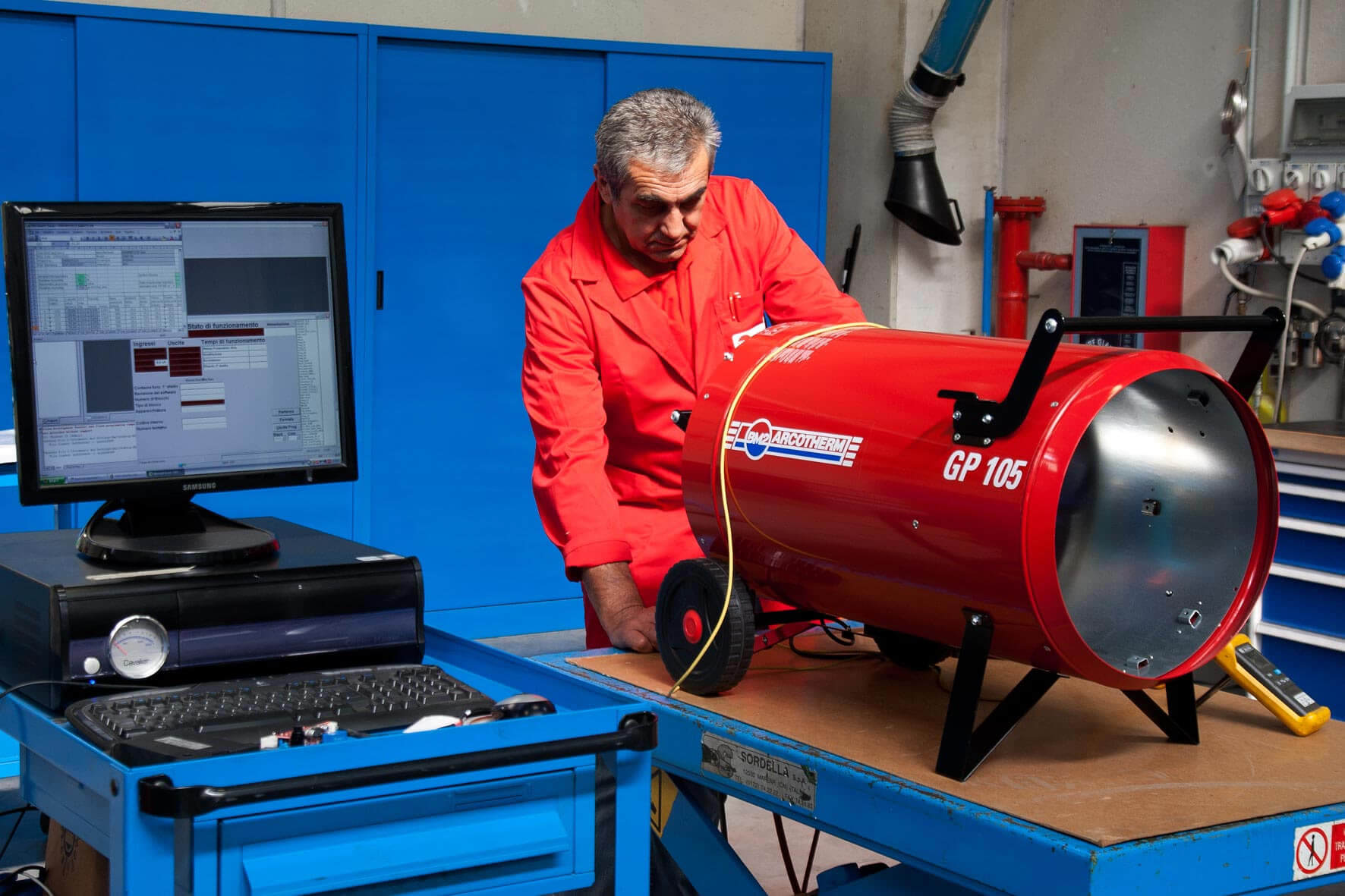 Biemmedue is the world's leading designer and manufacturer of space heaters. Lead by their vision of providing maximum performance for any application - including industry, construction, protected crop farming, animal breeding and more; they have produced a range of the most reliable, practical, high-performance space heaters available on the market.
Biemmedue manufacture their Arcotherm space heaters in their 25,000 m2 factory, using the very best innovative laser cutting systems, automatic shearing and punching lines, robotised welding lines, and an advanced epoxy powder coating line. No corners are cut in the construction of their space heater range – ensuring the very best in power, performance and reliability.
Safety is also paramount for Biemmedue. Rigid control points are implemented at all stages of the design and manufacturing process - from the receipt of the materials and components which go into making their space heaters, up to the final finished product, to ensure the final quality control. Biemmedue also ensure that the Arcotherm range of space heaters conforms to all of the most recent and astringent safety standards based on European safety requirements. This is assured through testing and certification by quality standards institutions and International standards organizations such as KIWA, CSA-UL, EAC and TYSK.
National Heater Shops is an Arcotherm Reseller.