Patio Heaters Seaford
A patio heater is a great way to keep yourself warm on a cool night. Whether you're sitting outside on your patio or in your garden, a patio heater can help extend the amount of time you can spend outside. They come in a variety of sizes and styles, so you can find the perfect one for your needs. Plus, they're great for keeping guests warm at outdoor gatherings. Our range is available online for delivery in Seaford .
What Seaford Patio Heater Customers Say About Us: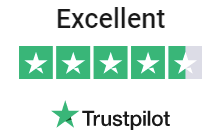 Rated Excellent for
Patio Heaters in Seaford
Kratki mini
What a beautiful and yet very effective heater this is. This really sets off our outdoor area. When we expeand we will get more from you.
N.B
Gas Patio Heater
I bought the patio gas heater so I can sit out in my garden in Seaford of a night time, it throws out lots of heat making our patio nice and cosy
Mahdi Sharpe
13kW Patio Gas Heater
Fairly easy to assemble, it heats up in no time. We're out in the garden most nights now. Wouldn't be without it.
Bill Smart