Portable Air Conditioning Units in Newquay | Top brands. Great prices.
If you need an air con unit in Newquay, we can help! We offer an excellent selection of air conditioners at great prices, with fast delivery to Newquay! Our range includes both portable air con units and fixed wall mounted air conditioners, from top brands like Delonghi, Fral, Igenix, Powrmatic & more. We supply units suitable for domestic, commercial & industrial use. Not sure which is best for you? Contact our sales team via Live Chat or telephone for help & advice. You can order online or over the phone quickly and easily!
What Newquay Air Conditioner Customers Say About Us: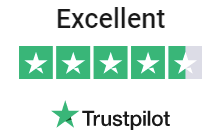 Rated Excellent for
Air Conditioners in Newquay
Air Con
Simple control panel, with the ablity to set your deal fan speed with the remote control. Spot on air con unit.
Scott Riley
Good Purchase
Thanks for the unit, very impressed with the wifi app to control the unit, very modern and looks good in the house
Hugo Hargreaves
Modern
Sleek and modern piece of equipment for around the house - the remote function is very handy also to keep the house at the temperature we desire
Autumn Moran