Buy a Portable Air Conditioner in Newark On Trent
Looking to buy an air conditioner in Newark On Trent? We can help! We have a wide range of air conditioning units available to buy online from top brands like Broughton, Delonghi, Fral, Igenix, Olimpia Splendid and Powrmatic. Our prices are extremely competitive and we even price match! Whether you need a portable air con unit for your home or office, or a wall mounted air conditioning unit for a hotel, classroom, bars, restaurant or any other space, we can help! Take a look at our range online – order on our website or over the phone. If you need any more information or advice, contact our friendly sales team vi Live Chat or telephone.
What Newark On Trent Air Conditioner Customers Say About Us: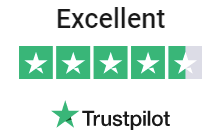 Rated Excellent for
Air Conditioners in Newark On Trent
Cortina Conditioning
The cortina air conditioner is fantastic, it is completely silent so you wouldn't even know it was on if it wasn't for the lovely cold temperature
George Haley
Wood Cortina 12K
Didn't take long to order this and the delivery service to Newark On Trent was good. I found it easy to set up and effective considering how warm its been.
Jason Weston
Washable Air Filter
I bought a portable air conditioner for my office, this is super sleek and even has a washable air filter to keep nice and clean
Jay Senior