Quality Air Conditioners in Nelson
Looking to buy a portable air conditioner in Nelson? National Heater Shops can help! We offer a great range of sleek, modern & efficient portable air con units, from top brands like Igenix, Delonghi & Woods. We offer units in a great range of sizes, so whether you need to keep your home, office, classroom, bar, restaurant, hotel or workshop cool during warm summer months, we can provide a suitable unit. Take a look at our range on our website and order online or over the phone. Need any advice? Contact our sales team via Live Chat or telephone!
What Nelson Air Conditioner Customers Say About Us: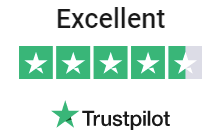 Rated Excellent for
Air Conditioners in Nelson
Summer Event
This was the perfect purchase for our summer event, the two directional hoses are just what we needed to keep the marqee cool for all of the guests
Holly Holiday
Pet Owner
Nice small cooler, decided to invested in one for me & my dogs. They're breathing has improved and we're much happier during the hot summer months.
Dave Ashton
Summer House
I bought a portable air conditioner in Nelson for my summer house the fact it has wheels is great can wheel it back ans forth when needed
Darren Thompson