Quality Air Conditioners in Moretonhampstead
If you want to buy an air conditioning unit in Moretonhampstead, we can help! National Heater Shops offers a wide range of air con units for domestic, commercial & industrial use. Whether you need a small portable air conditioner for home or office use, a large water-cooled split air conditioner for a workshop or gymnasium, or a wall mounted air con unit for a bar, restaurant or hotel, we can supply a suitable machine. Order online or over the phone for fast delivery to Moretonhampstead!
What Moretonhampstead Air Conditioner Customers Say About Us: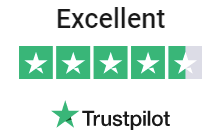 Rated Excellent for
Air Conditioners in Moretonhampstead
Modern Air Con
Nicely designed air con unit, looks smart & modern. The castors allow me to move it around easily without marking the floors too.
Emma Parry
Would Purchase Again
Would definitely purchase again when our future builds are complete, fantastic piece of equipment, arrived exactly as per the specifications
Michelle Bridge
Great dehumidifier function
Office space was getting very overheated and stuffy - ordered this to Moretonhampstead, cooled the space right down and also got rid of the condensation
JK Lowry