Buy a Portable Air Conditioner in Meltham
If you need an air con unit in Meltham, we can help! We offer an excellent selection of air conditioners at great prices, with fast delivery to Meltham! Our range includes both portable air con units and fixed wall mounted air conditioners, from top brands like Delonghi, Fral, Igenix, Powrmatic & more. We supply units suitable for domestic, commercial & industrial use. Not sure which is best for you? Contact our sales team via Live Chat or telephone for help & advice. You can order online or over the phone quickly and easily!
What Meltham Air Conditioner Customers Say About Us: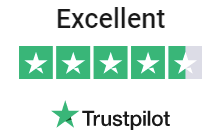 Rated Excellent for
Air Conditioners in Meltham
Travelling in comfort
I required an air conditioner I could move around with me for when I travel in the caravan this is just the right size thanks so much
Demi Russo
Inexpensive
An inexpensive option if you you struggle with ventilation. The unit was able to cool rapidly at low settings. Pleased with my purchase. Delivery was prompt to Meltham.
Ian Mitchell
Best Investment
I bought the Master Bio Cooler at a time when the sun was burning hot for my yoga studio, best investment I've ever made
Lee