Portable Air Con Units in Melksham | Top brands. Great prices.
Looking to buy an air conditioning unit in Melksham? We offer a wide range of air con units from top brands like Igenix, Delonghi & Woods, with fast delivery to Melksham! Our range includes both portable and wall mounted units, for home, commercial and industrial use. These air conditioners help to keep you cool and comfortable on warm days. Some even have extra features like heating modes, dehumidifying modes and WiFi Control. Take a look at the range on our website and order online or over the phone.
What Melksham Air Conditioner Customers Say About Us: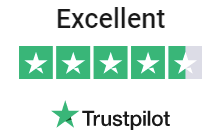 Rated Excellent for
Air Conditioners in Melksham
Olimpia
The Olimpia air conditioner is great it is a heater cooler and dehumidifer all in one what more could you want
Devlin Molin
Elite AC1400 Air Con
Acquired this for my workshop in Melksham. I was impressed at what little noise it produced considering how effiencient it was.
Fred Carr
Gym Owner
Thanks for the air con unit - the gym was getting so stuffy and steamy - Had a look around and found this 1, glad I went with it with the condensation removal too
Ezra Reid