Portable Air Conditioning Units in Market Harborough | Top brands. Great prices.
If you need an air con unit in Market Harborough, we can help! We offer an excellent selection of air conditioners at great prices, with fast delivery to Market Harborough! Our range includes both portable air con units and fixed wall mounted air conditioners, from top brands like Delonghi, Fral, Igenix, Powrmatic & more. We supply units suitable for domestic, commercial & industrial use. Not sure which is best for you? Contact our sales team via Live Chat or telephone for help & advice. You can order online or over the phone quickly and easily!
What Market Harborough Air Conditioner Customers Say About Us: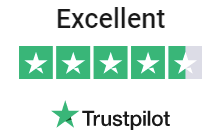 Rated Excellent for
Air Conditioners in Market Harborough
Office Cooling
The Delonghi silent air conditioner looks as smooth as it runs, without using up too much leccy in my little home office in Market Harborough
Robert Hough
Olimpia
The Olimpia air conditioner is great it is a heater cooler and dehumidifer all in one what more could you want
Devlin Molin
Brilliant
I am a salon owner in Market Harborough and the salon always overheats due to the multiple hairdryers, this is keeping many customers and staff happy - thank you!
H Grice