Buy an Air Con Unit in Market Bosworth | Great prices. Fast delivery.
Looking to buy a portable air con unit in Market Bosworth? We offer a great range of sleek, modern & efficient portable air conditioners, from top brands like Igenix, Delonghi & Woods. You can order online or over the phone and we can deliver to you quickly! We offer units in a great range of sizes, so whether you need to keep your home, office, classroom, bar, restaurant, hotel or workshop cool during warm summer months, we can provide a suitable unit. Take a look at our range on our website and order online or over the phone. Need any advice? Contact our sales team via Live Chat or telephone.
What Market Bosworth Air Conditioner Customers Say About Us: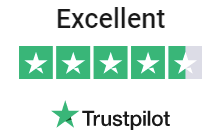 Rated Excellent for
Air Conditioners in Market Bosworth
Wifi Air Con
Love that you're able to control this via an app. Makes adjusting the settings really easy - I'm able to set the room temperature without being there.
Molly Smithson
Nice & Chilled
This portable air conditioning is brrrrilliant! It has a dehumidifier feature and kept my café nice and chilled during a very hot summer
James Hogg
Air conditioner
Bought this air conditioner for my shop is good for setting the temperature it switches itself off when it reaches
Shakeel Muhamed