Portable Air Conditioning Units in Malmesbury | Top brands. Great prices.
If you want to purchase a portable air con unit in Malmesbury, National Heater Shops can help! We offer a wide selection of air conditioners from top brands like Delonghi, Fral & Igenix. Our range covers everything from domestic, commercial and industrial models, so we can supply a suitable machine to keep you cool and comfortable in all kinds of settings. Our prices are extremely competitive- we even offer price match! You can order online or over the phone for fast delivery to Malmesbury!
What Malmesbury Air Conditioner Customers Say About Us: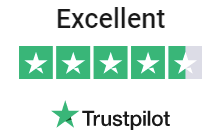 Rated Excellent for
Air Conditioners in Malmesbury
Home Gym
Bought this CCX bio cooler for my garage I've recently converted into a gym, I can now get my workouts done without melting
Ceara Talbot
Office Cooling
The Delonghi silent air conditioner looks as smooth as it runs, without using up too much leccy in my little home office in Malmesbury
Robert Hough
SAC12000
Got one of these airconditioning units for my small office, so far the team are happy and I've had no complaints regarding the heat.
Penny Tamper