Portable Air Conditioning Units in Maidstone | Top brands. Great prices.
Looking to buy a portable air conditioner in Maidstone? National Heater Shops can help! We offer a great range of sleek, modern & efficient portable air con units, from top brands like Igenix, Delonghi & Woods. We offer units in a great range of sizes, so whether you need to keep your home, office, classroom, bar, restaurant, hotel or workshop cool during warm summer months, we can provide a suitable unit. Take a look at our range on our website and order online or over the phone. Need any advice? Contact our sales team via Live Chat or telephone!
What Maidstone Air Conditioner Customers Say About Us: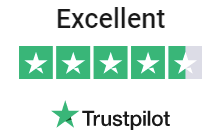 Rated Excellent for
Air Conditioners in Maidstone
Made Up
Made up with this buy - Better than expected, didn't think it was be this powerful with being portable but it's more than doing everything we need
Harry Smart
Works well
Ordered the Sealey SAC12000 air con from National Heaters with ease, with delivery to Maidstone. So far im impressed it seems to be working well.
Alex Carter
Cool as a cucumber
Cools the space so quickly - worth every single penny!
Paul Curtis