Portable Air Conditioning Units in Looe | Top brands. Great prices.
If you need a portable air conditioner in Looe, we can help! Whether you need a small portable air conditioner for your home or office, a wall mounted air con unit for your bar or restaurant, or an industrial air conditioning unit for your workshop, we can provide a suitable model with fast delivery to Looe. Our air conditioners are high quality pieces of equipment, from top industry brands, with full manufacturers warranties. Our prices are extremely competitive, and we even offer price match! Take a look at our range on our website and order online or over the phone! If you need any help or advice, contact our sales team via online live chat or telephone.
What Looe Air Conditioner Customers Say About Us: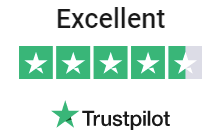 Rated Excellent for
Air Conditioners in Looe
Just the purchase we needed
We ordered this portable air conditioning unit to use at our indoor show events during the summer and this was exactly what we needed, thank you.
Mrs RV Bradley
Conservatory Chilling
After buying the blizzard portable heater I can now sit in my conservatory in the sunshine nice and cool
Prisha Proctor
Woods Air con 3.5kW
I got this for my parents new bungalow in Looe. They seem really comfortable and are able to change the settings on it with no trouble. Pleased I bought this.
Jane Willow