Quality Air Conditioners in Long Sutton
Need to buy a portable air conditioning unit in Long Sutton? National Heater Shops can help! We offer a wide range of air conditioners and evaporative coolers, available with fast delivery to Long Sutton! Whether you need to keep cool at home, in the office, in the workshop, in your restaurant, bar or hotel, we can supply a suitable machine. Take a look at our cooling equipment on our website and order online or over the phone. Speak to our sales team via Live Chat or telephone for any help and advice!
What Long Sutton Air Conditioner Customers Say About Us: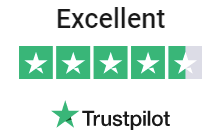 Rated Excellent for
Air Conditioners in Long Sutton
Sleek design
Bought the Sealey portable air conditioning unit. Really pleased with the design. It blends into the decor and works well.
Anita Ryan
Just the purchase we needed
We ordered this portable air conditioning unit to use at our indoor show events during the summer and this was exactly what we needed, thank you.
Mrs RV Bradley
Works well
Ordered the Sealey SAC12000 air con from National Heaters with ease, with delivery to Long Sutton. So far im impressed it seems to be working well.
Alex Carter