Buy a Portable Air Conditioner in Loftus
Looking to buy an air conditioning unit in Loftus? We offer a wide range of air con units from top brands like Igenix, Delonghi & Woods, with fast delivery to Loftus! Our range includes both portable and wall mounted units, for home, commercial and industrial use. These air conditioners help to keep you cool and comfortable on warm days. Some even have extra features like heating modes, dehumidifying modes and WiFi Control. Take a look at the range on our website and order online or over the phone.
What Loftus Air Conditioner Customers Say About Us: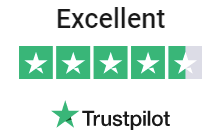 Rated Excellent for
Air Conditioners in Loftus
Office Cooling
The Delonghi silent air conditioner looks as smooth as it runs, without using up too much leccy in my little home office in Loftus
Robert Hough
Modern Air Con
Nicely designed air con unit, looks smart & modern. The castors allow me to move it around easily without marking the floors too.
Emma Parry
Gym Owner
Thanks for the air con unit - the gym was getting so stuffy and steamy - Had a look around and found this 1, glad I went with it with the condensation removal too
Ezra Reid