Portable Air Con Units in Leek | Top brands. Great prices.
Looking to buy an air con unit in Leek? We have a great selection of air conditioners available to buy online with fast delivery to Leek! Our range includes portable and wall mounted air con units in a wide range of sizes, from top brands like Delonghi, Fral, Igenix, Olimipia Splendid & Powrmatic. Our prices offer great value and we even price match! Take a look at our website and order your air con unit online or over the phone with our sales team. Need any advice? Contact our sales team via live chat or telephone!
What Leek Air Conditioner Customers Say About Us: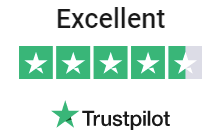 Rated Excellent for
Air Conditioners in Leek
Travelling in comfort
I required an air conditioner I could move around with me for when I travel in the caravan this is just the right size thanks so much
Demi Russo
Wifi Air Con
Love that you're able to control this via an app. Makes adjusting the settings really easy - I'm able to set the room temperature without being there.
Molly Smithson
Thanks
Thanks for the prompt delivery of the unit to Leek on such short notice, would definitely use again
Timothy Amena