Portable Air Conditioning Units in Lechlade | Top brands. Great prices.
Whether you are looking for an air con unit or evaporative cooler for your home or business, we can supply a suitable model in Lechlade with fast delivery! Our range includes units from top brands like Broughton, Delonghi, Igenix, Fral & Master. These machines come with full manufacturers warranties, and we offer great prices – we even do price matching! Take a look at our range online and order via our website or telephone.
What Lechlade Air Conditioner Customers Say About Us: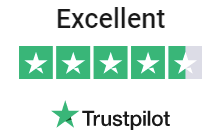 Rated Excellent for
Air Conditioners in Lechlade
Happy Customer
Needed an air conditioning unit as soon as possible in Lechlade - This was a great buy and fantastic with the added dehumidifer fuctions
Lucy Knight
Air Con
Simple control panel, with the ablity to set your deal fan speed with the remote control. Spot on air con unit.
Scott Riley
Wifi Air Con
Love that you're able to control this via an app. Makes adjusting the settings really easy - I'm able to set the room temperature without being there.
Molly Smithson