Portable Air Con Units in Launceston | Top brands. Great prices.
If you need to keep your home, office or workshop cool and comfortable during warm summer months, we can help! We have a great range of air conditioners and evaporative coolers available to order online or over the phone with fast delivery to Launceston! Take a look at the range on our website and order quickly & easily online or over the phone. Need any help or advice? Contact us today!
What Launceston Air Conditioner Customers Say About Us: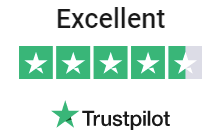 Rated Excellent for
Air Conditioners in Launceston
Brilliant Air Con option
I ordered this for my loft conversion in Launceston. My daughter has no trouble sleeping up there now as it gets the room temperature perfect for her.
Jessica Dolby
Delonghi Air Con
Been suffereing with the humidity & heat in my restaurant. We've been using plug in fans but I needed something more effective. The Pinguino is exceptional, if in doubt buy!
James Parker
Impressed
Thanks for the swift delivery to Launceston - great bit of kit, sent my pals to get their own after being impressed with the unit
Jimmy Lock