Buy an Air Con Unit in Larkhall | Great prices. Fast delivery.
If you want to buy an air conditioning unit in Larkhall, we can help! National Heater Shops offers a wide range of air con units for domestic, commercial & industrial use. Whether you need a small portable air conditioner for home or office use, a large water-cooled split air conditioner for a workshop or gymnasium, or a wall mounted air con unit for a bar, restaurant or hotel, we can supply a suitable machine. Order online or over the phone for fast delivery to Larkhall!
What Larkhall Air Conditioner Customers Say About Us: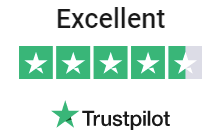 Rated Excellent for
Air Conditioners in Larkhall
Good Price
Went for the Elite Portable Air Con after reading some reviews online. National Heater had the best price when I looked. Its made well and looks like it will last.
Phillip Easton
I'll be back
1st time ordering or using a portable unit - this was so simple and ideal for our offices - Will be ordering more for our new offices in the future
Henry Forest
Woods Smart Air Con
Bought the Woods Smart Air Con after a friend recommended it. Can't fault it, it's quite and is able to cool the room efficiently. A good option if you're on the look out for one.
Laura Harper