Buy a Portable Air Conditioner in Kirkby Stephen
If you want to buy an air conditioning unit in Kirkby Stephen, we can help! National Heater Shops offers a wide range of air con units for domestic, commercial & industrial use. Whether you need a small portable air conditioner for home or office use, a large water-cooled split air conditioner for a workshop or gymnasium, or a wall mounted air con unit for a bar, restaurant or hotel, we can supply a suitable machine. Order online or over the phone for fast delivery to Kirkby Stephen!
What Kirkby Stephen Air Conditioner Customers Say About Us: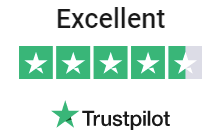 Rated Excellent for
Air Conditioners in Kirkby Stephen
Boss Air Con
Needed some air con asap - ordered this and it was dead easy, got the job done for me and the fam - nice one
Jamie Jones
Good Unit
Thanks for the unit, really glad I bought this - have told all my friends how wonderful I think it is, thanks again
Connie
Sleek design
Bought the Sealey portable air conditioning unit. Really pleased with the design. It blends into the decor and works well.
Anita Ryan