Buy an Air Con Unit in Kirkby Lonsdale | Great prices. Fast delivery.
If you want to purchase a portable air con unit in Kirkby Lonsdale, National Heater Shops can help! We offer a wide selection of air conditioners from top brands like Delonghi, Fral & Igenix. Our range covers everything from domestic, commercial and industrial models, so we can supply a suitable machine to keep you cool and comfortable in all kinds of settings. Our prices are extremely competitive- we even offer price match! You can order online or over the phone for fast delivery to Kirkby Lonsdale!
What Kirkby Lonsdale Air Conditioner Customers Say About Us: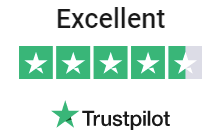 Rated Excellent for
Air Conditioners in Kirkby Lonsdale
Happy Customer
The Sealey air conditioner does what it promises my customers always comment how nice and cool my shop is,, happy customer once again
Ishmael
Just the purchase we needed
We ordered this portable air conditioning unit to use at our indoor show events during the summer and this was exactly what we needed, thank you.
Mrs RV Bradley
Sealey Air Conditioning
We suffered terribly in the heat last year so I decided to invest in a small air con unit. So far so good, its good quality and is keeping us cool so far.
Clare Cardle