Buy an Air Con Unit in Kingston Upon Thames | Great prices. Fast delivery.
If you want to purchase a portable air con unit in Kingston Upon Thames, National Heater Shops can help! We offer a wide selection of air conditioners from top brands like Delonghi, Fral & Igenix. Our range covers everything from domestic, commercial and industrial models, so we can supply a suitable machine to keep you cool and comfortable in all kinds of settings. Our prices are extremely competitive- we even offer price match! You can order online or over the phone for fast delivery to Kingston Upon Thames!
What Kingston Upon Thames Air Conditioner Customers Say About Us: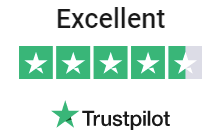 Rated Excellent for
Air Conditioners in Kingston Upon Thames
Bought for my Dad
Got one of these for my elderly father who suffers in the heat. It's really easy to achieve the right fan setting and portable so he can wheel it around easily.
Keith Mellor
Modern
Sleek and modern piece of equipment for around the house - the remote function is very handy also to keep the house at the temperature we desire
Autumn Moran
Elite AC1400 Air Con
Acquired this for my workshop in Kingston Upon Thames. I was impressed at what little noise it produced considering how effiencient it was.
Fred Carr