Great Value Air Conditioners in Keynsham
Looking to buy a portable air conditioner in Keynsham? National Heater Shops can help! We offer a great range of sleek, modern & efficient portable air con units, from top brands like Igenix, Delonghi & Woods. We offer units in a great range of sizes, so whether you need to keep your home, office, classroom, bar, restaurant, hotel or workshop cool during warm summer months, we can provide a suitable unit. Take a look at our range on our website and order online or over the phone. Need any advice? Contact our sales team via Live Chat or telephone!
What Keynsham Air Conditioner Customers Say About Us: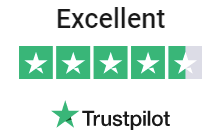 Rated Excellent for
Air Conditioners in Keynsham
Good nights rest
Cooled the room down in around 30 minutes and helped me get a good nights rest, woth every penny.
Charlie Lauder
Cool as a cucumber
Cools the space so quickly - worth every single penny!
Paul Curtis
SAC12000
Got one of these airconditioning units for my small office, so far the team are happy and I've had no complaints regarding the heat.
Penny Tamper