Great Value Air Conditioners in Ivybridge
If you need to keep your home, office or workshop cool and comfortable during warm summer months, we can help! We have a great range of air conditioners and evaporative coolers available to order online or over the phone with fast delivery to Ivybridge! Take a look at the range on our website and order quickly & easily online or over the phone. Need any help or advice? Contact us today!
What Ivybridge Air Conditioner Customers Say About Us: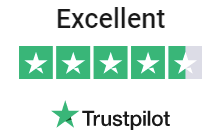 Rated Excellent for
Air Conditioners in Ivybridge
Summer Event
This was the perfect purchase for our summer event, the two directional hoses are just what we needed to keep the marqee cool for all of the guests
Holly Holiday
Travelling in comfort
I required an air conditioner I could move around with me for when I travel in the caravan this is just the right size thanks so much
Demi Russo
Delonghi Air Con
Been suffereing with the humidity & heat in my restaurant. We've been using plug in fans but I needed something more effective. The Pinguino is exceptional, if in doubt buy!
James Parker