Buy a Portable Air Conditioner in Inverness
Looking to buy a portable air conditioning unit in Inverness? National Heater Shops offers a wide range of sleek, modern & efficient portable air conditioners, from top brands like Igenix, Delonghi & Woods. We offer units in a great range of sizes, so whether you need to keep your home, office, classroom, bar or workshop cool and comfortable during warm summer months, we can provide a suitable unit. Our prices are extremely competitive, and we offer price match! You can order online or over the phone and we can deliver to you quickly. Not sure what you need? Contact us via Live Chat or telephone for more information and advice.
What Inverness Air Conditioner Customers Say About Us: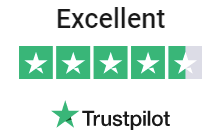 Rated Excellent for
Air Conditioners in Inverness
Great dehumidifier function
Office space was getting very overheated and stuffy - ordered this to Inverness, cooled the space right down and also got rid of the condensation
JK Lowry
Boss Air Con
Needed some air con asap - ordered this and it was dead easy, got the job done for me and the fam - nice one
Jamie Jones
Bought for my Dad
Got one of these for my elderly father who suffers in the heat. It's really easy to achieve the right fan setting and portable so he can wheel it around easily.
Keith Mellor