Great Value Air Conditioners in Ilkley
We have a wide range of high quality, great value air conditioners and evaporative coolers available to order with fast delivery to Ilkley. Our range covers everything from small ductable portable air conditioners for home and office use, to larger water-cooled split air conditioners for commercial and industrial use. We also offer packaged terminal wall mounted air con units and portable evaporative coolers in a great selection of sizes.
What Ilkley Air Conditioner Customers Say About Us: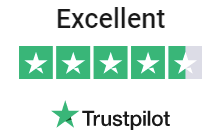 Rated Excellent for
Air Conditioners in Ilkley
Olimpia
The Olimpia air conditioner is great it is a heater cooler and dehumidifer all in one what more could you want
Devlin Molin
Pet Owner
Nice small cooler, decided to invested in one for me & my dogs. They're breathing has improved and we're much happier during the hot summer months.
Dave Ashton
Impressed
Thanks for the swift delivery to Ilkley - great bit of kit, sent my pals to get their own after being impressed with the unit
Jimmy Lock