Portable Air Conditioning Units in Howden | Top brands. Great prices.
Need to buy a portable air conditioning unit in Howden? National Heater Shops can help! We offer a wide range of air conditioners and evaporative coolers, available with fast delivery to Howden! Whether you need to keep cool at home, in the office, in the workshop, in your restaurant, bar or hotel, we can supply a suitable machine. Take a look at our cooling equipment on our website and order online or over the phone. Speak to our sales team via Live Chat or telephone for any help and advice!
What Howden Air Conditioner Customers Say About Us: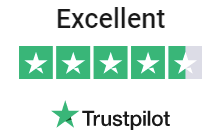 Rated Excellent for
Air Conditioners in Howden
Thank you Trade Gear
I bought the silent air conditioner as I struggle to sleep in the summer time, I now sleep like a baby thanks to the lack of noise!
Z. Carr
Sealey Air Conditioning
We suffered terribly in the heat last year so I decided to invest in a small air con unit. So far so good, its good quality and is keeping us cool so far.
Clare Cardle
Gym Owner
Thanks for the air con unit - the gym was getting so stuffy and steamy - Had a look around and found this 1, glad I went with it with the condensation removal too
Ezra Reid