Buy a Portable Air Conditioner in Hornsey
If you need to keep your home, office or workshop cool and comfortable during warm summer months, we can help! We have a great range of air conditioners and evaporative coolers available to order online or over the phone with fast delivery to Hornsey! Take a look at the range on our website and order quickly & easily online or over the phone. Need any help or advice? Contact us today!
What Hornsey Air Conditioner Customers Say About Us: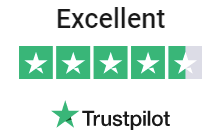 Rated Excellent for
Air Conditioners in Hornsey
Summer House
I bought a portable air conditioner in Hornsey for my summer house the fact it has wheels is great can wheel it back ans forth when needed
Darren Thompson
Good Price
Went for the Elite Portable Air Con after reading some reviews online. National Heater had the best price when I looked. Its made well and looks like it will last.
Phillip Easton
Silent Air Con
Was told this was the best air con on the market fo producing no noise and wasn't disappointed. I forget that it's on half of the time. Would recommend.
Mia Orson