Great Value Air Conditioners in Honiton
Looking to buy an air conditioning unit in Honiton? We offer a wide range of air con units from top brands like Igenix, Delonghi & Woods, with fast delivery to Honiton! Our range includes both portable and wall mounted units, for home, commercial and industrial use. These air conditioners help to keep you cool and comfortable on warm days. Some even have extra features like heating modes, dehumidifying modes and WiFi Control. Take a look at the range on our website and order online or over the phone.
What Honiton Air Conditioner Customers Say About Us: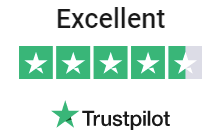 Rated Excellent for
Air Conditioners in Honiton
Inexpensive
An inexpensive option if you you struggle with ventilation. The unit was able to cool rapidly at low settings. Pleased with my purchase. Delivery was prompt to Honiton.
Ian Mitchell
I'll be back
1st time ordering or using a portable unit - this was so simple and ideal for our offices - Will be ordering more for our new offices in the future
Henry Forest
Cortina Conditioning
The cortina air conditioner is fantastic, it is completely silent so you wouldn't even know it was on if it wasn't for the lovely cold temperature
George Haley