Buy an Air Con Unit in Holbeach | Great prices. Fast delivery.
We have a wide range of high quality, great value air conditioners and evaporative coolers available to order with fast delivery to Holbeach. Our range covers everything from small ductable portable air conditioners for home and office use, to larger water-cooled split air conditioners for commercial and industrial use. We also offer packaged terminal wall mounted air con units and portable evaporative coolers in a great selection of sizes.
What Holbeach Air Conditioner Customers Say About Us: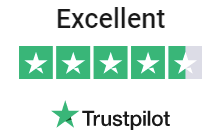 Rated Excellent for
Air Conditioners in Holbeach
Travelling in comfort
I required an air conditioner I could move around with me for when I travel in the caravan this is just the right size thanks so much
Demi Russo
Silent Air Con
Was told this was the best air con on the market fo producing no noise and wasn't disappointed. I forget that it's on half of the time. Would recommend.
Mia Orson
Bought for my Dad
Got one of these for my elderly father who suffers in the heat. It's really easy to achieve the right fan setting and portable so he can wheel it around easily.
Keith Mellor