Quality Air Conditioners in Hedge End
Looking to buy an air conditioner in Hedge End? We can help! We have a wide range of air conditioning units available to buy online from top brands like Broughton, Delonghi, Fral, Igenix, Olimpia Splendid and Powrmatic. Our prices are extremely competitive and we even price match! Whether you need a portable air con unit for your home or office, or a wall mounted air conditioning unit for a hotel, classroom, bars, restaurant or any other space, we can help! Take a look at our range online – order on our website or over the phone. If you need any more information or advice, contact our friendly sales team vi Live Chat or telephone.
What Hedge End Air Conditioner Customers Say About Us: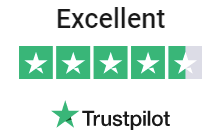 Rated Excellent for
Air Conditioners in Hedge End
Woods Smart Air Con
Bought the Woods Smart Air Con after a friend recommended it. Can't fault it, it's quite and is able to cool the room efficiently. A good option if you're on the look out for one.
Laura Harper
Nice & Chilled
This portable air conditioning is brrrrilliant! It has a dehumidifier feature and kept my café nice and chilled during a very hot summer
James Hogg
Baby Friendly
Perfect for in the home with a newborn during the summer, since having bought this I feel so much more at ease in regards to my babys body temperature
Mrs HR Beatham