Quality Air Conditioners in Heathfield
If you want to purchase an air conditioner in Heathfield? National Heater Shops can help! Our range includes both portable and wall mounted air con units, from top brands like Broughton, Delonghi, Fral, Igenix, Olimpia Splendid, Powrmatic, Sealey & Woods. Our air con units are all modern, efficient and reliable machines. We have all kinds of sizes available, so whether you need to keep your living room, office, shop, bar, restaurant, hotel rooms or workshop cool on warm days, we can provide a solution. Order online or over the phone for fast delivery to Heathfield!
What Heathfield Air Conditioner Customers Say About Us: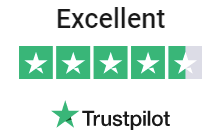 Rated Excellent for
Air Conditioners in Heathfield
Cortina Conditioning
The cortina air conditioner is fantastic, it is completely silent so you wouldn't even know it was on if it wasn't for the lovely cold temperature
George Haley
Olimpia
The Olimpia air conditioner is great it is a heater cooler and dehumidifer all in one what more could you want
Devlin Molin
Brilliant
I am a salon owner in Heathfield and the salon always overheats due to the multiple hairdryers, this is keeping many customers and staff happy - thank you!
H Grice