Portable Air Conditioning Units in Hastings | Top brands. Great prices.
We have a wide range of high quality, great value air conditioners and evaporative coolers available to order with fast delivery to Hastings. Our range covers everything from small ductable portable air conditioners for home and office use, to larger water-cooled split air conditioners for commercial and industrial use. We also offer packaged terminal wall mounted air con units and portable evaporative coolers in a great selection of sizes.
What Hastings Air Conditioner Customers Say About Us: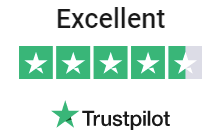 Rated Excellent for
Air Conditioners in Hastings
Travelling in comfort
I required an air conditioner I could move around with me for when I travel in the caravan this is just the right size thanks so much
Demi Russo
Impressed
Thanks for the swift delivery to Hastings - great bit of kit, sent my pals to get their own after being impressed with the unit
Jimmy Lock
Elite AC1400 Air Con
Acquired this for my workshop in Hastings. I was impressed at what little noise it produced considering how effiencient it was.
Fred Carr