Buy an Air Con Unit in Hartlepool | Great prices. Fast delivery.
Looking to buy a wall mounted air conditioning unit in Hartlepool? We can help! We offer a great selection of modern, sleek and efficient packaged terminal air con units, from top brands like Powrmatic. These air conditioners require no complex installation, as they feature no external unit. They are ideal for homes, hotels, restaurants, bars & more. You can order your air con unit online or over the phone for fast delivery to Hartlepool. Our prices are extremely competitive – we even offer price match!
What Hartlepool Air Conditioner Customers Say About Us: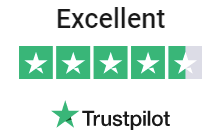 Rated Excellent for
Air Conditioners in Hartlepool
Denlonghi Pinguino
Ordered this for my conservatory. The price was excellant compared with other on the markets. Impressive features at a great price.
Caroline Mint
Great dehumidifier function
Office space was getting very overheated and stuffy - ordered this to Hartlepool, cooled the space right down and also got rid of the condensation
JK Lowry
Best Investment
I bought the Master Bio Cooler at a time when the sun was burning hot for my yoga studio, best investment I've ever made
Lee