Buy a Portable Air Conditioner in Harpenden
If you are looking to purchase a wall mounted air conditioning unit in Harpenden for your home or business, we can help! Our range includes sleek, modern and efficient air con units, from top brands, at great prices. These machines can be installed easily by any tradesperson, to keep your home, office or a range of commercial spaces cool and comfortable during hot summer months. Take a look at our range on our website and order online or over the phone.
What Harpenden Air Conditioner Customers Say About Us: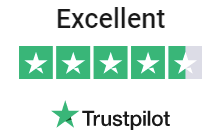 Rated Excellent for
Air Conditioners in Harpenden
Brilliant
I am a salon owner in Harpenden and the salon always overheats due to the multiple hairdryers, this is keeping many customers and staff happy - thank you!
H Grice
Bought for my Dad
Got one of these for my elderly father who suffers in the heat. It's really easy to achieve the right fan setting and portable so he can wheel it around easily.
Keith Mellor
Good Price
Went for the Elite Portable Air Con after reading some reviews online. National Heater had the best price when I looked. Its made well and looks like it will last.
Phillip Easton