Portable Air Con Units in Harlow | Top brands. Great prices.
If you want to buy an air conditioning unit in Harlow, we can help! National Heater Shops offers a wide range of air con units for domestic, commercial & industrial use. Whether you need a small portable air conditioner for home or office use, a large water-cooled split air conditioner for a workshop or gymnasium, or a wall mounted air con unit for a bar, restaurant or hotel, we can supply a suitable machine. Order online or over the phone for fast delivery to Harlow!
What Harlow Air Conditioner Customers Say About Us: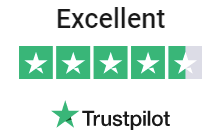 Rated Excellent for
Air Conditioners in Harlow
Bought for my Dad
Got one of these for my elderly father who suffers in the heat. It's really easy to achieve the right fan setting and portable so he can wheel it around easily.
Keith Mellor
Made Up
Made up with this buy - Better than expected, didn't think it was be this powerful with being portable but it's more than doing everything we need
Harry Smart
Igenix Smart Air
I bought myself the portable Igenix smart air conditioner, the remote control is great as I can control from my desk
Hafsa Amin