Great Value Air Conditioners in Halesowen
Looking to buy a wall mounted air con unit in Halesowen? National Heater Shops can help! We offer a wide range of sleek and efficient fixed air conditioners from top brands like Olimpia Splendid & Powrmatic. We have these units available in a great selection of sizes, we offer great prices, full manufacturers warranties and we even price match! Not sure which unit is best for you? Contact our team via Live Chat or telephone for advice. You can order online or over the phone for fast delivery to Halesowen!
What Halesowen Air Conditioner Customers Say About Us: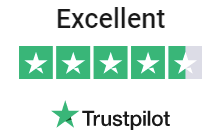 Rated Excellent for
Air Conditioners in Halesowen
Perfect, thank you
Needed an air conditioning unit in Halesowen decided to go with the Elite AC1400, this was delivered on time and perfect for what I wanted
Shaunna Kirkland
Made Up
Made up with this buy - Better than expected, didn't think it was be this powerful with being portable but it's more than doing everything we need
Harry Smart
Wood Cortina 12K
Didn't take long to order this and the delivery service to Halesowen was good. I found it easy to set up and effective considering how warm its been.
Jason Weston