Great Value Air Conditioners in Hailsham
Whether you are looking for an air con unit or evaporative cooler for your home or business, we can supply a suitable model in Hailsham with fast delivery! Our range includes units from top brands like Broughton, Delonghi, Igenix, Fral & Master. These machines come with full manufacturers warranties, and we offer great prices – we even do price matching! Take a look at our range online and order via our website or telephone.
What Hailsham Air Conditioner Customers Say About Us: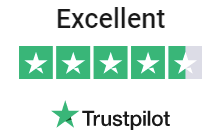 Rated Excellent for
Air Conditioners in Hailsham
Summer House
I bought a portable air conditioner in Hailsham for my summer house the fact it has wheels is great can wheel it back ans forth when needed
Darren Thompson
Sealey Air Conditioning
We suffered terribly in the heat last year so I decided to invest in a small air con unit. So far so good, its good quality and is keeping us cool so far.
Clare Cardle
Home Gym
Bought this CCX bio cooler for my garage I've recently converted into a gym, I can now get my workouts done without melting
Ceara Talbot