Buy an Air Con Unit in Guildford | Great prices. Fast delivery.
If you want to buy an air conditioning unit in Guildford, we can help! National Heater Shops offers a wide range of air con units for domestic, commercial & industrial use. Whether you need a small portable air conditioner for home or office use, a large water-cooled split air conditioner for a workshop or gymnasium, or a wall mounted air con unit for a bar, restaurant or hotel, we can supply a suitable machine. Order online or over the phone for fast delivery to Guildford!
What Guildford Air Conditioner Customers Say About Us: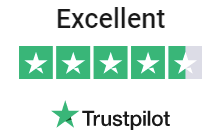 Rated Excellent for
Air Conditioners in Guildford
Nice & Chilled
This portable air conditioning is brrrrilliant! It has a dehumidifier feature and kept my café nice and chilled during a very hot summer
James Hogg
Woods Roma Air Con
This was delivered to my home office with no delay to Guildford. It was self-explanatory setting it up and we had it working in a jiffy.
Anna Lipton
Sealey Air Conditioning
We suffered terribly in the heat last year so I decided to invest in a small air con unit. So far so good, its good quality and is keeping us cool so far.
Clare Cardle