Quality Air Conditioners in Greater Willington
Need to buy an evaporative cooler or an air con unit in Greater Willington for your home or business? Take a look at our website! We have a wide range of models available, from top brands like Broughton, Delonghi, Igenix, Fral, Master & Woods. Whether you need to keep your home, office, workshop, warehouse, bar, restaurant or hotel cool during hot summer months, we can provide a suitable solution at a great price! Order online or over the phone for fast delivery.
What Greater Willington Air Conditioner Customers Say About Us: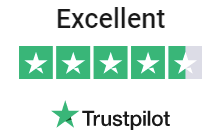 Rated Excellent for
Air Conditioners in Greater Willington
Works well
Ordered the Sealey SAC12000 air con from National Heaters with ease, with delivery to Greater Willington. So far im impressed it seems to be working well.
Alex Carter
Air conditioner
Bought this air conditioner for my shop is good for setting the temperature it switches itself off when it reaches
Shakeel Muhamed
Cortina Conditioning
The cortina air conditioner is fantastic, it is completely silent so you wouldn't even know it was on if it wasn't for the lovely cold temperature
George Haley