Buy a Portable Air Conditioner in Grantham
If you want to purchase an air conditioner in Grantham? National Heater Shops can help! Our range includes both portable and wall mounted air con units, from top brands like Broughton, Delonghi, Fral, Igenix, Olimpia Splendid, Powrmatic, Sealey & Woods. Our air con units are all modern, efficient and reliable machines. We have all kinds of sizes available, so whether you need to keep your living room, office, shop, bar, restaurant, hotel rooms or workshop cool on warm days, we can provide a solution. Order online or over the phone for fast delivery to Grantham!
What Grantham Air Conditioner Customers Say About Us: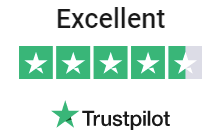 Rated Excellent for
Air Conditioners in Grantham
Conservatory Chilling
After buying the blizzard portable heater I can now sit in my conservatory in the sunshine nice and cool
Prisha Proctor
Modern
Sleek and modern piece of equipment for around the house - the remote function is very handy also to keep the house at the temperature we desire
Autumn Moran
Denlonghi Pinguino
Ordered this for my conservatory. The price was excellant compared with other on the markets. Impressive features at a great price.
Caroline Mint