Quality Air Conditioners in Gosport
If you need to keep your home, office or workshop cool and comfortable during warm summer months, we can help! We have a great range of air conditioners and evaporative coolers available to order online or over the phone with fast delivery to Gosport! Take a look at the range on our website and order quickly & easily online or over the phone. Need any help or advice? Contact us today!
What Gosport Air Conditioner Customers Say About Us: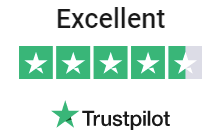 Rated Excellent for
Air Conditioners in Gosport
Water Cooled Split Air Conditioner
Thanks for the water cooled split air conditioner, delivered to my gym in Gosport, the beauty is the fact it turns off when it gets to the right temp
Elliott Wainwright
Professional Service
Thank you for this excellent air conditioner I bought in Gosport, professional service from start to finish thanks again
Georgina Connolly
Good Price
Went for the Elite Portable Air Con after reading some reviews online. National Heater had the best price when I looked. Its made well and looks like it will last.
Phillip Easton