Great Value Air Conditioners in Glossop
Looking to buy a portable air conditioning unit in Glossop? National Heater Shops offers a wide range of sleek, modern & efficient portable air conditioners, from top brands like Igenix, Delonghi & Woods. We offer units in a great range of sizes, so whether you need to keep your home, office, classroom, bar or workshop cool and comfortable during warm summer months, we can provide a suitable unit. Our prices are extremely competitive, and we offer price match! You can order online or over the phone and we can deliver to you quickly. Not sure what you need? Contact us via Live Chat or telephone for more information and advice.
What Glossop Air Conditioner Customers Say About Us: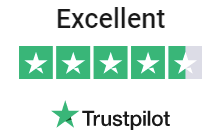 Rated Excellent for
Air Conditioners in Glossop
Sealey Air Conditioning
We suffered terribly in the heat last year so I decided to invest in a small air con unit. So far so good, its good quality and is keeping us cool so far.
Clare Cardle
I'll be back
1st time ordering or using a portable unit - this was so simple and ideal for our offices - Will be ordering more for our new offices in the future
Henry Forest
Perfect, thank you
Needed an air conditioning unit in Glossop decided to go with the Elite AC1400, this was delivered on time and perfect for what I wanted
Shaunna Kirkland