Portable Air Conditioning Units in Glasgow | Top brands. Great prices.
If you are looking to purchase a wall mounted air conditioning unit in Glasgow for your home or business, we can help! Our range includes sleek, modern and efficient air con units, from top brands, at great prices. These machines can be installed easily by any tradesperson, to keep your home, office or a range of commercial spaces cool and comfortable during hot summer months. Take a look at our range on our website and order online or over the phone.
What Glasgow Air Conditioner Customers Say About Us: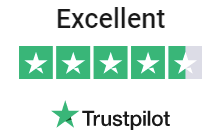 Rated Excellent for
Air Conditioners in Glasgow
Pet Owner
Nice small cooler, decided to invested in one for me & my dogs. They're breathing has improved and we're much happier during the hot summer months.
Dave Ashton
Delonghi Pinguino PAC N82 Eco 9400BTU Silent Portable Air Conditioner 230v 
Sits neatly in the house, works simply and efficiently and is keeping the family much happier in this heatwave - thank you
P Goldsmith
Nice & Chilled
This portable air conditioning is brrrrilliant! It has a dehumidifier feature and kept my café nice and chilled during a very hot summer
James Hogg