Portable Air Con Units in Fleetwood | Top brands. Great prices.
We have a wide range of high quality, great value air conditioners and evaporative coolers available to order with fast delivery to Fleetwood. Our range covers everything from small ductable portable air conditioners for home and office use, to larger water-cooled split air conditioners for commercial and industrial use. We also offer packaged terminal wall mounted air con units and portable evaporative coolers in a great selection of sizes.
What Fleetwood Air Conditioner Customers Say About Us: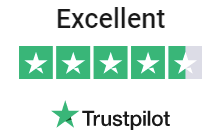 Rated Excellent for
Air Conditioners in Fleetwood
Wifi Air Con
Love that you're able to control this via an app. Makes adjusting the settings really easy - I'm able to set the room temperature without being there.
Molly Smithson
Conservatory Chilling
After buying the blizzard portable heater I can now sit in my conservatory in the sunshine nice and cool
Prisha Proctor
Perfect for taking with you
We needed a portable unit as we travel around the country, this was ideal, not too bulky or noisey all while keeping us cool whilst working
Miss Lovell